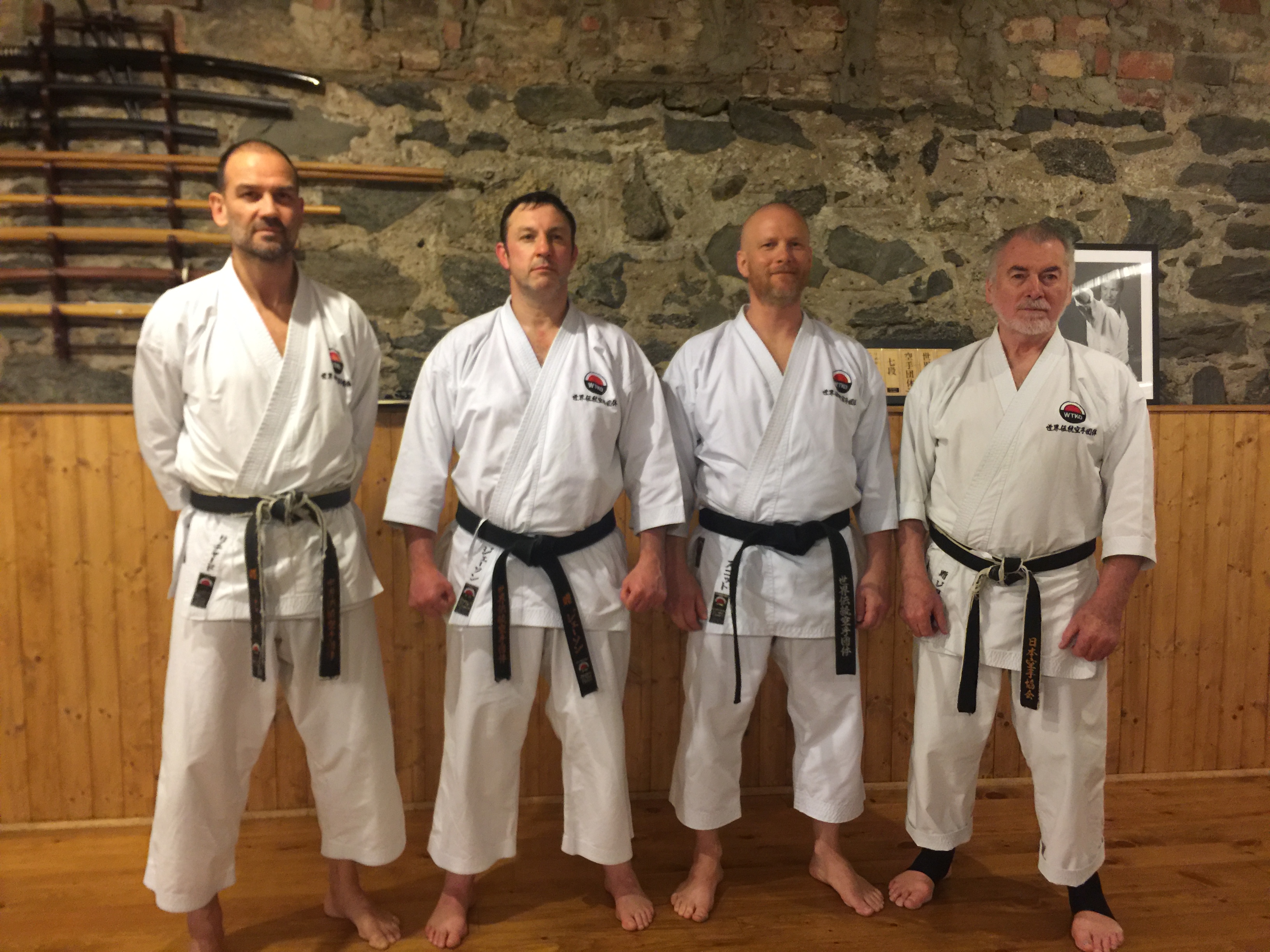 Who are we?
Traditional Shotokan Karate UK (TSKUK) was co-founded in 2010 by Alan Parrish (6th Dan) and Jason Hitchings (6th Dan) with a mission statement of providing top class instruction in traditional Shotokan Karate-do by working closely with the most inspirational and talented Shotokan Karate Instructors around the world, to enhance the groups within its association.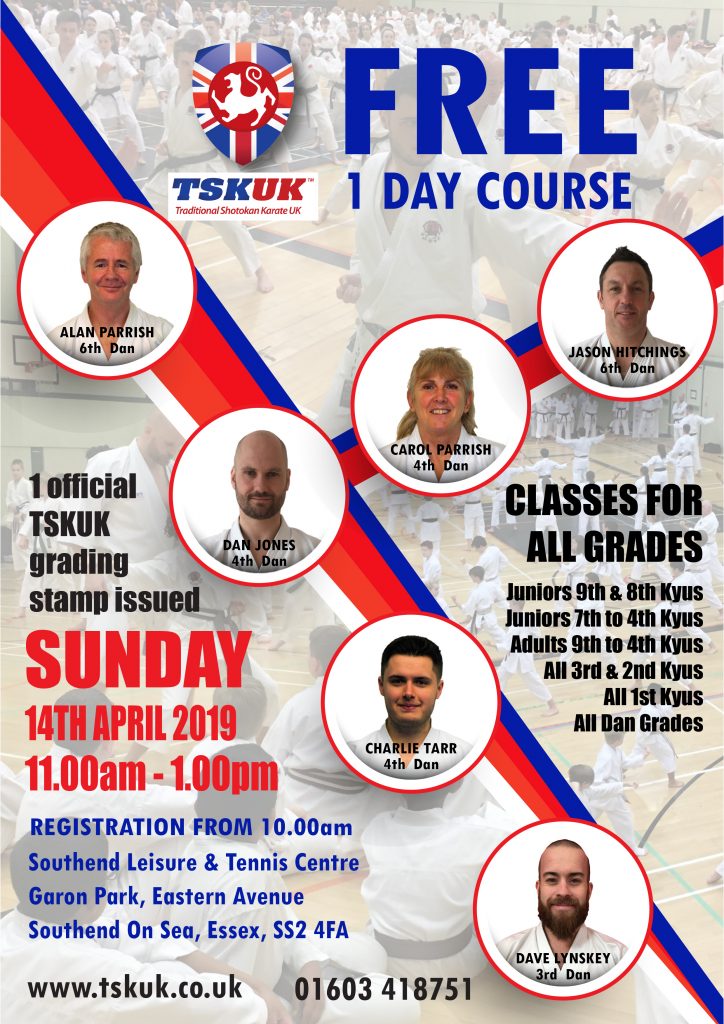 TSKUK Gains a New Sandan
We would like to congratulate Mason Gill who passed his 3rd Dan (Sandan) grading at the Spring TSKUK Open International Course in Norwich, Norfolk. He successfully passed after a weekend of training under Sensei Amos, Sensei Trachsel and Sensei Kompier and now joins the small group of members of TSKUK who have gained a 3rd Dan.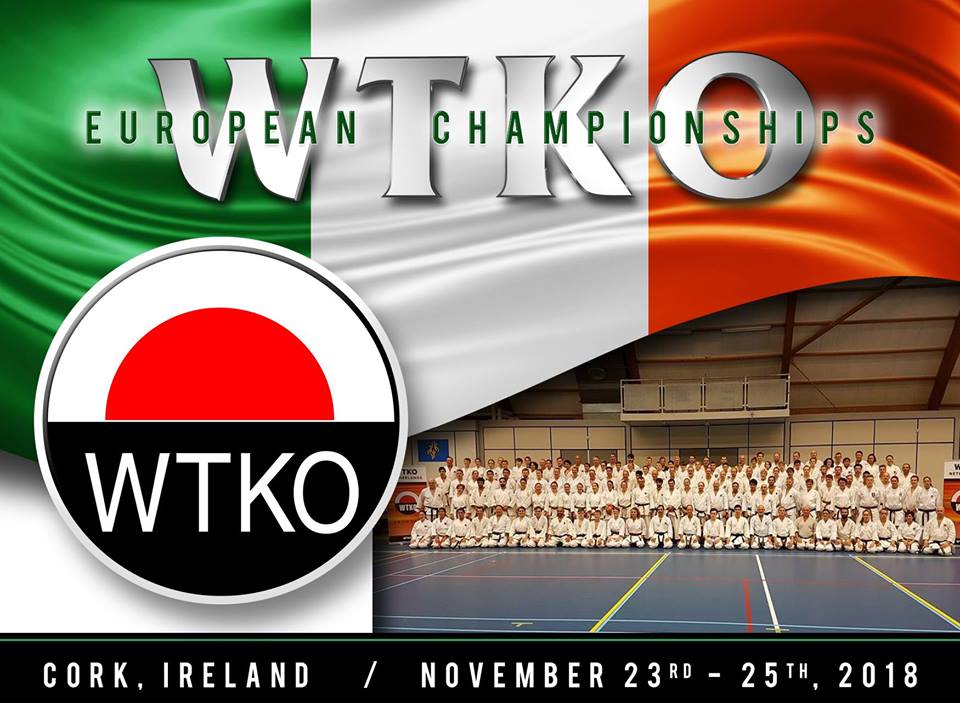 Outstanding Success at WTKO European Championships for the TSKUK
Members of the TSKUK competed at the WTKO European Championships in Cork, Ireland on Sunday 25th November 2018. The squad returned home with 23 Golds, 26 Silver and 4 Bronze Medals.
Full Article HERE
TSKUK Gains 46 New Shodans and Nidans
We would like to congratulate the 46 Students from Westwood and ESKA who passed their Shodan or Nidan grading at the TSKUK Free Course.
Full Article HERE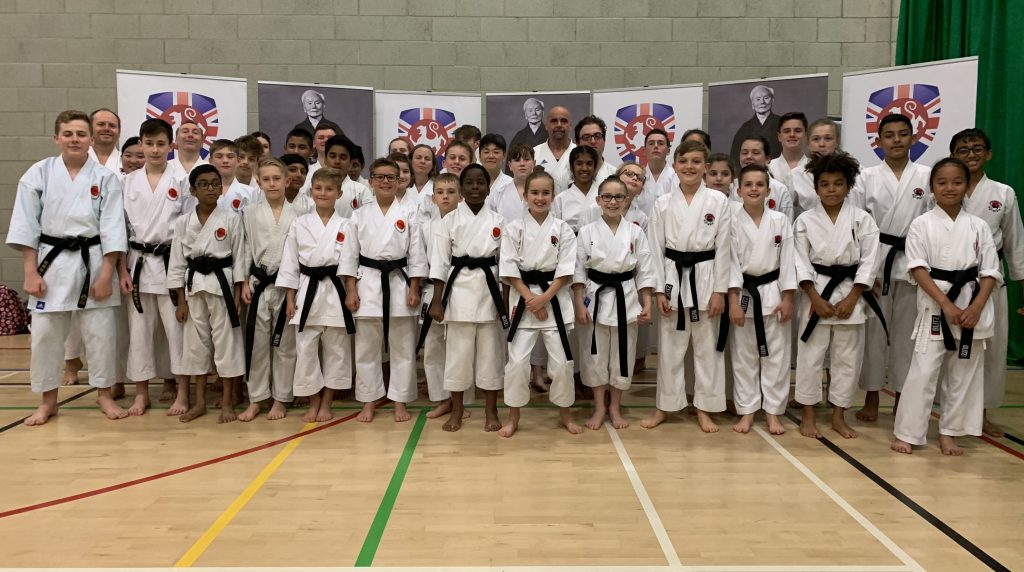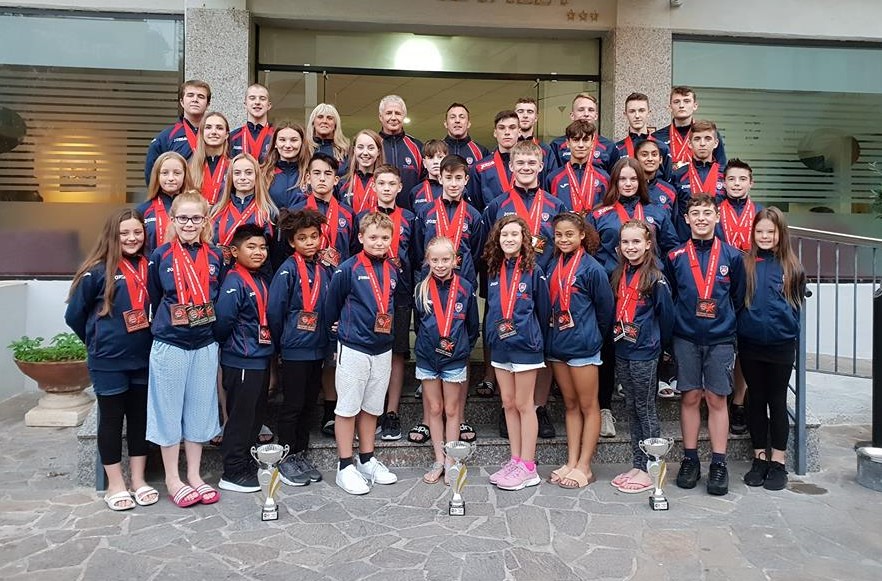 International Squad
The TSKUK International Squad outstanding success at 10th WUKF European Karate Championships in Ta Qali, Malta on 25th – 28th October 2018.
Full article HERE
TSKUK Gains a New Sandan
We would like to congratulate Hayley Mitchell who passed her 3rd Dan (Sandan) grading at the conclusion of the autumn TSKUK International Course in Southend, Essex. She successfully passed after and intensive weekend of training and years of dedication to join a few elite members of TSKUK who have a 3rd Dan.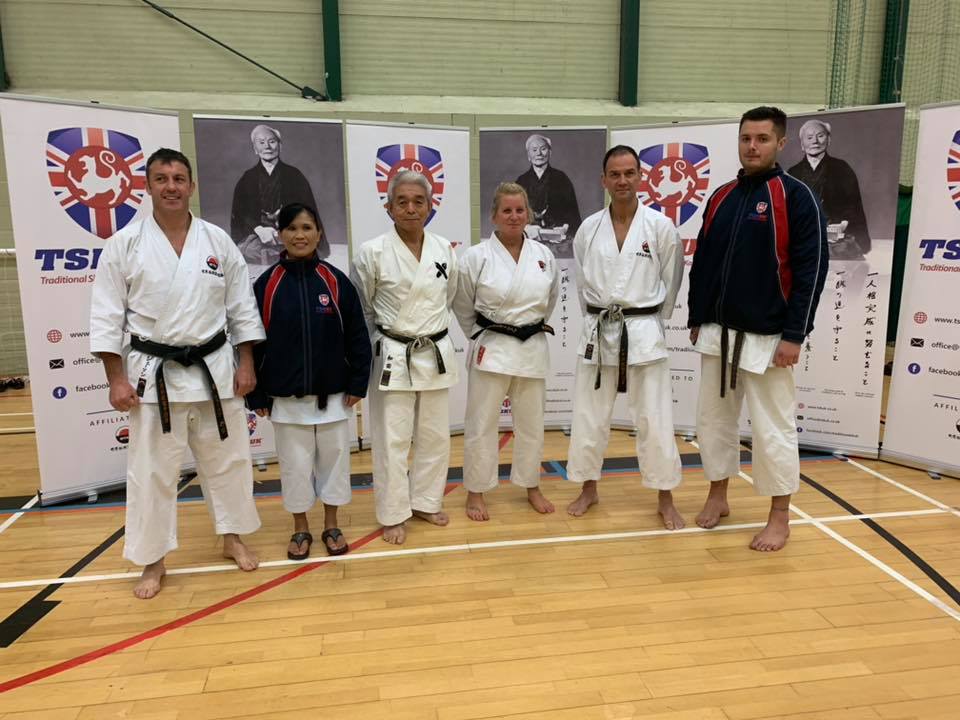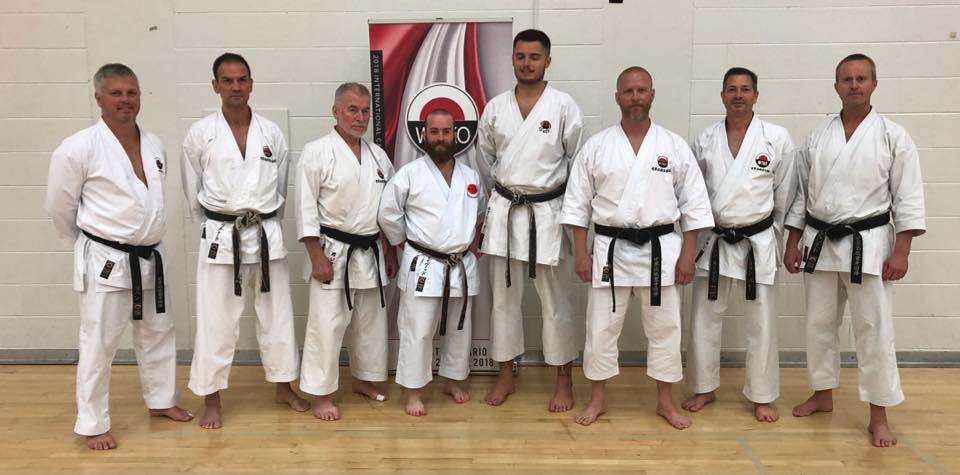 TSKUK Gain New Sandan and Yondans
We would like to congratulate Sensei Dave Lynskey, who passed his 3rd Dan (Sandan) grading and Sensei Charlie Tarr who gained his 4th Dan (Yondan) at the WTKO International Summer Camp in Toronto, Canada. They successfully passed after years of dedicated training and now joins a few elite members of TSKUK who have a 3rd Dan and above grade.
Courses and National Championships
TSKUK National & International Courses & Dan Gradings.
The TSKUK international courses are held twice a year in February/September over two days at the University of East Anglia (Norfolk) and Southend Leisure Centre (Essex). All TSKUK members will receive a TSKUK course stamp in their license book for each day attended and also the chance to train under a large selection of guest instructors based worldwide in countries such as UK, USA and Japan, Each international course will also offer a TSKUK / WTKO 3rd Dan + Grading.
Twice a year in April and November we also offer a free national course to all our members followed by a 1st / 2nd Dan grading.
TSKUK National Championships & Shotokan Cup.
The TSKUK offers members the chance to extend their training beyond the dojo and compete against other members in a competitive situation. The National Championships are held annually in Norwich in July and TSKUK Open Shotokan Cup in Southend in November.